The Brief
CM Store is the vivid online drugstore that offers a large array of products, along with fresh information and useful tips on various medicine-related topics. In the products list, users can find cosmetics, vitamins and dietary supplements at convenient prices and in promotional campaigns. Products are delivered everywhere in the country, with care and respect for the registrants. Articles convey news to the visitors in a readable and straightforward manner. The purpose of the new website: to generate more revenue.
Design Solution
The existing website design was based on a Shopify template -- but we took the interface to another level by using a modern color scheme (and appropiate to the brand), designing professional thumbnails for the main categories and introducing small elements as brand signals.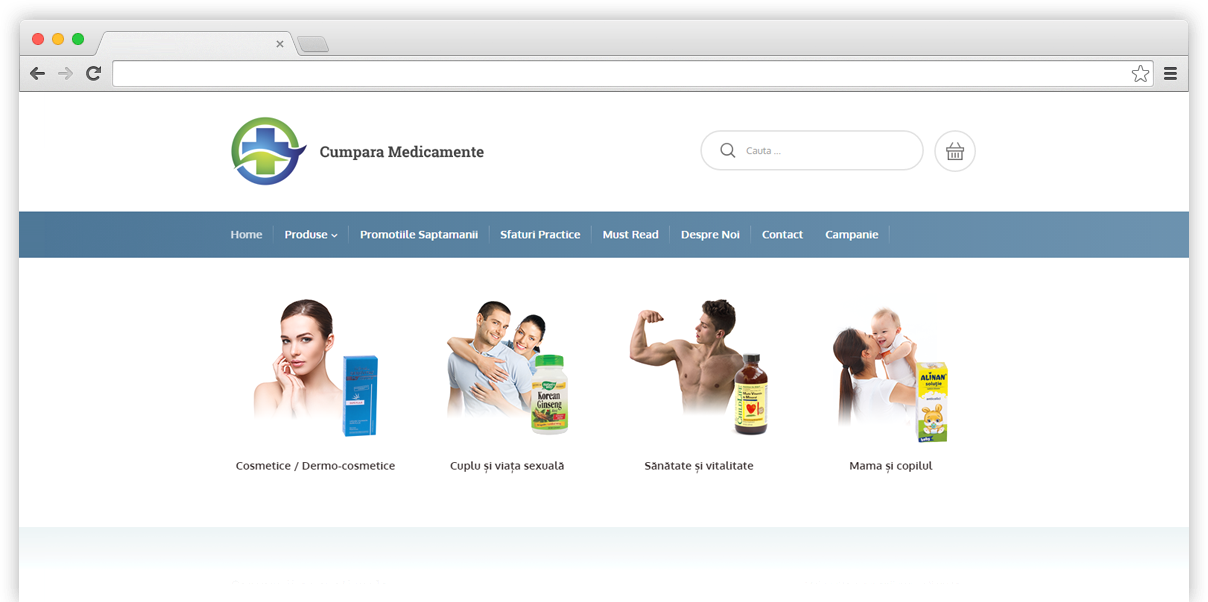 Results
The ROI on the new design was obvious: the new user experience triggered a sales spike and the revenue has been on a steady growth ever since.